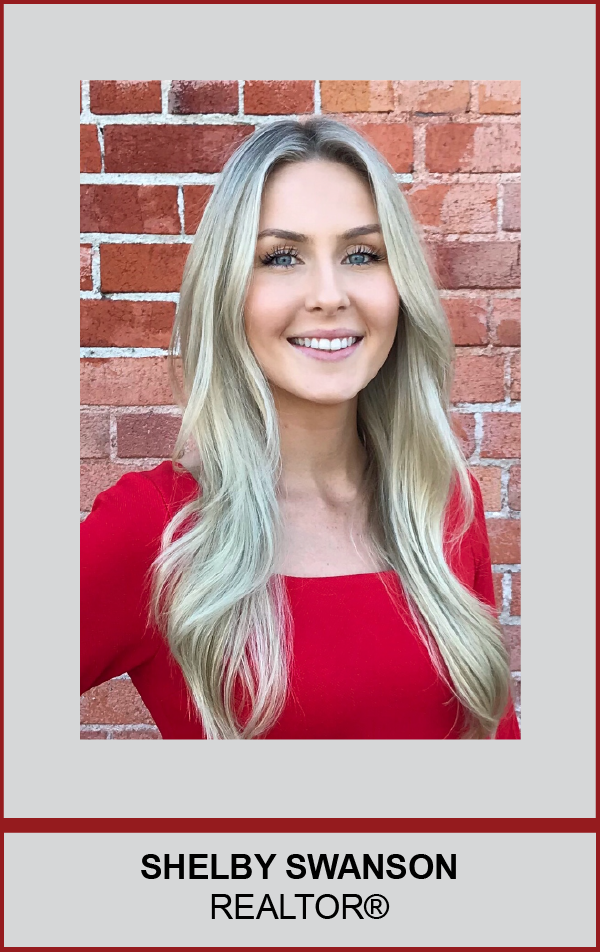 Shelby Swanson is your dedicated and trusted real estate advisor. If you're looking for a Livermore expert, Shelby is your girl! She specializes in delivering a low-stress homeownership experience for both her home buyers and sellers. Shelby was born and raised in Livermore California and has witnessed the area evolve over the past 25 years. Shelby has acquired valuable first-hand knowledge of the Tri-Valley area and knows the ins and outs of the Livermore neighborhoods. She is passionate about building the community she grew up in and committed to educating her clients, while providing the best solutions to their real estate goals.

Helping her clients conquer financial stability and freedom through real estate is Shelby's passion and also the inspiration behind her business. The relationships she builds and nurtures over time are her greatest assets. Shelby's greatest strengths are her incredible communication skills, work ethic, and attention to detail. She is a CAR certified negotiation expert and will get you the very best terms during your next real estate transaction.

Shelby is a graduate of Sonoma State University with a degree in Business Marketing. Continuously learning and growing, Shelby continues her real estate education on a regular basis.

When she is not working, Shelby is passionate about weight lifting, church activities, and outdoor activities like kayaking, hiking, and camping.

With her expert negotiation skills and youthful strategies, paired with the Swanson Team's 10+ years of top performing experience, Shelby is the right choice to help with your next real estate transaction.

2300 First Street #316 Livermore, CA 94550
Phone: 925.337.4686 | Email: shelby@natalieswanson.com |
Natalie Swanson Real Estate Team
(925) 580-9829
DRE#: 01709115


2300 First Street Suite 316
Livermore CA 94550